How To Order
Size / Style

Our sizes vary from 4" to 12" and we will help you figure it out which size and style suits you better. From everyday kitchen preps to large meats cutting.

Blade

We only work only with Brazilian Steel, well known as one of the best quality in the world, next to German and Japanese: Stainless Steel, High Carbon and Damascus Steel.

Handle

Rustic wood, wild bones and resin details - mix and match to obtain the most exclusive result.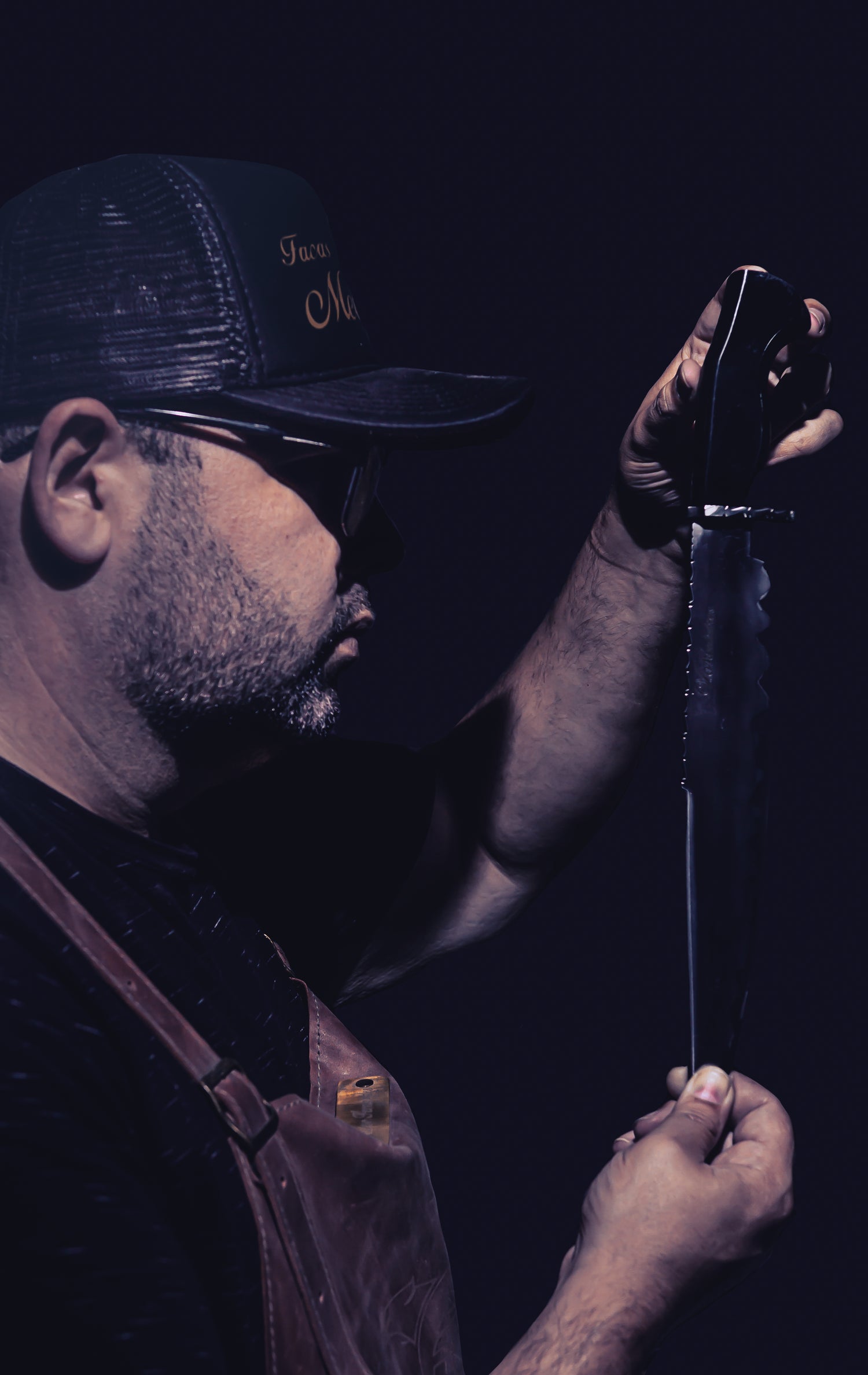 Knives With Soul.
One by one, every knife is handcrafted by Valerio Medeiros, one of the best Knife makers in the whole South America—known by their traditional BBQ style.
Every item comes with a complimentary leather sheath.
Check our "Inspiration Gallery" below for different styles and get your blacksmith gloves on.
Creating Your Knife
For a detailed tour about our wide range of products and materials, please refer to our Knife Guide page below:

Knife Guide
Share Your Ideas With Us: